Whether you're someone who loves being in the kitchen every night, or you're just someone looking for inspiration for that next meal, check out cooking classes near Binghamton, NY. It's a great way to get familiar with a new style of cooking or perhaps make something you've never had before.

Schedule your next cooking class at one of these fine establishments today!
Phantom Chef
Michelle McIlroy, the owner of Phantom Chef, has a passion for flavorful, seasonal food, whether she's teaching a cooking class or preparing a banquet or gala for hundreds. As a graduate from the Culinary Institute of America, McIlroy, a native of South Africa, uses inspiration from the foods and flavors of various cultures.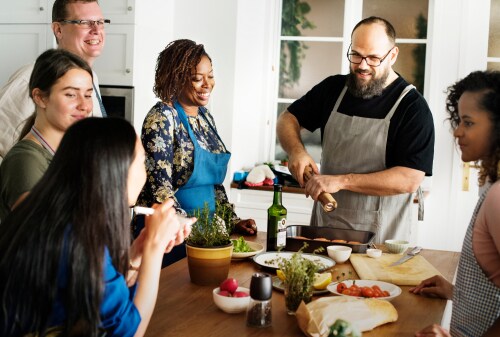 The culinary studio on Washington Ave. in Endicott is where the magic happens. The restaurant-quality kitchen can accommodate up to 16 students. It can be the perfect date night, a fun thing to do with co-workers, or a great way to spend time with friends.
Classes range from 2 ½ to three hours, with plenty of time to enjoy your creations built in. All tools, supplies, and ingredients will be provided.
Classes include "Flavors of Asia," which focuses on shrimp summer rolls, Thai coconut curry, fried rice, and more. There's also "Flavors of the Mediterranean." Take your taste buds on a journey, with baba ghanoush, tabbouleh, and marinated chicken shish kebabs. Come ready to learn! (And eat!)
Wide Awake Bakery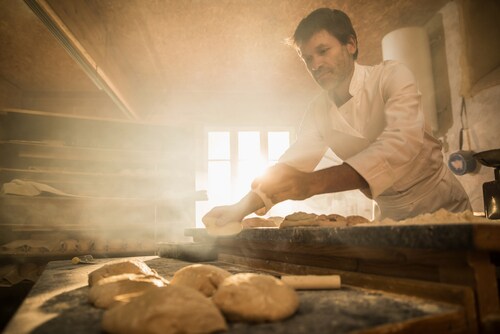 If you've tried your own baked goods from home and just haven't gotten the measurements or proper consistency for a great finished product, it's time to visit Wide Awake Bakery for a baking class. Thanks to their partnership with the Organic Growers Research and Information Sharing Network, Wide Awake has baking classes throughout the year.

Let's take a closer look at some of the unique class offerings.
Introduction to Rye Breads: This introductory class will have you working with various rye breads, including farmer's bread and black rye. Rye is a bit different than wheat, and demands a different set of skills. Hone those skills for yourself.
Pastry Intensive: Want to make a light and fluffy croissant from home? Learn the techniques behind hand and machine lamination and see everything you can make from croissant dough.
Building a Bakery: Ever wanted to take your home creations to new heights? This is a great opportunity to learn about how to start your own bakery, with talk about equipment, marketing, and of course, baking!
Try Your Hand at a Cooking or Baking Class Today
There's just something special about putting your very own stamp on a special kitchen creation. Whether you're cooking up a storm at Phantom Chef, or finding out how to make croissants at Wide Awake Bakery, you can't go wrong by checking out these unique spots.