The 2021 Jeep Compass and the Honda CR-V are both impressive, capable vehicles. We at Maguire Chrysler Dodge Jeep Ram FIAT want drivers near the Ithaca, Binghamton, and Cortland, New York, areas, to make the best decision about which one to choose, so we've compared the specs on the two models.
We hope this comparison gives you a clearer idea of which one might be best for your lifestyle. Read on to learn more!
2021 Jeep Compass vs Honda CR-V: Technology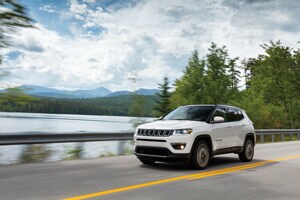 Both the 2021 Jeep Compass and Honda CR-V come equipped with plenty of standard technology to keep you entertained. Some similarities they share include 
Apple CarPlay®, 
Android Auto™
 Bluetooth® 
Streaming Audio.
The Compass, however, outshines the CR-V by offering a slightly larger touchscreen. While a few of the CR-V trims have a 7-inch display, the base trim only offers a 5-inch screen. On the other hand, the Compass offers a standard 7-inch screen, while the upper trim levels move to an 8.4-inch one. Though a small upgrade, the aesthetics of the Compass's larger screen may be more functional to some.
Both the Compass and the CR-V sport a 12-volt power outlet, but the Compass takes it further by offering two outlets on the higher trim levels. Also on the higher Compass trims is a 115-volt auxiliary power outlet.
In addition, two USB ports are standard on all trims of the Compass. While the CR-V also has two USB ports, the base trim is left out of this offering. With these expanded options for connections on the Compass, all passengers have the opportunity to plug in their devices when needed.
Related Post: 2021 Jeep Compass Review
Jeep Compass vs Honda CR-V: Capability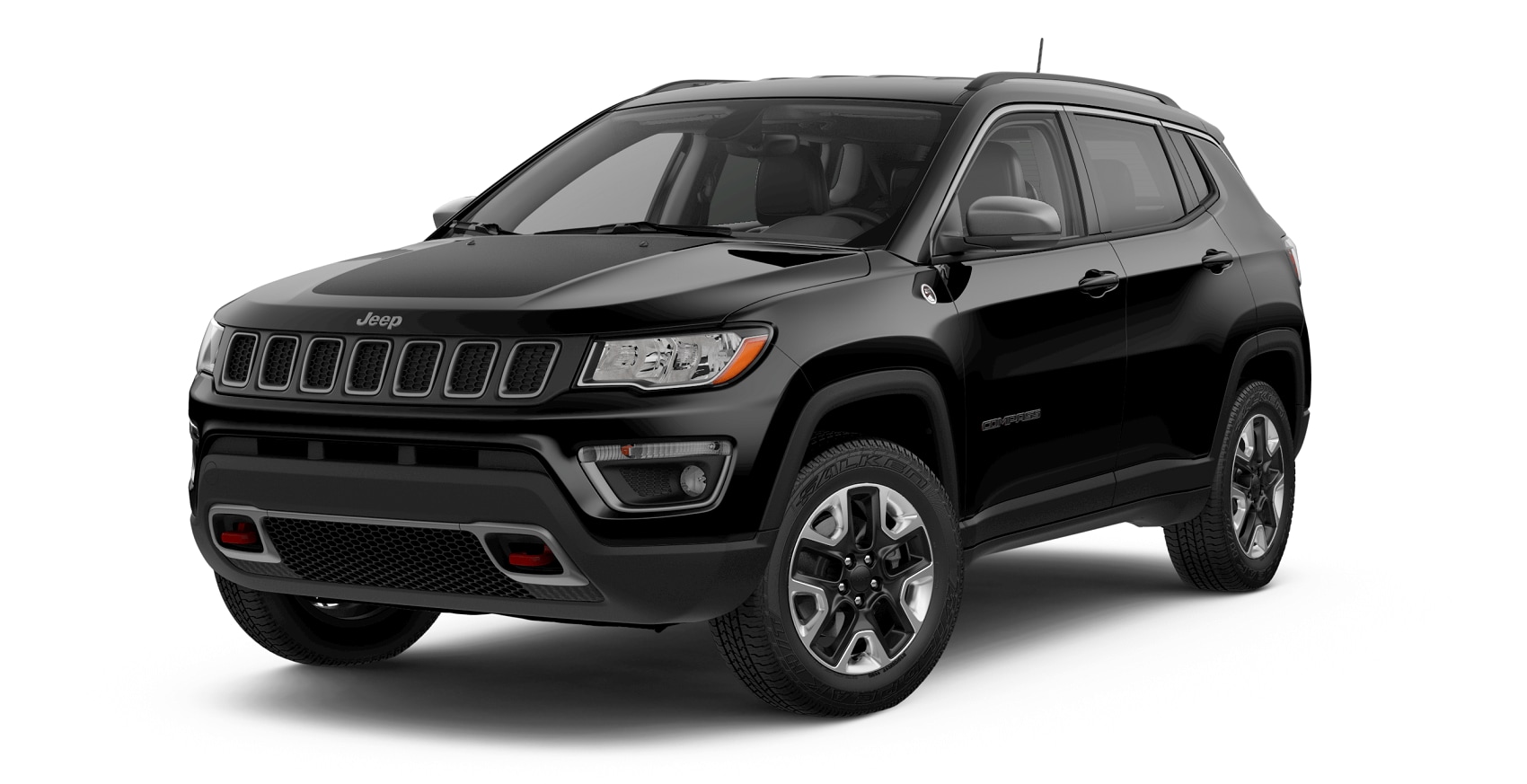 In terms of capability on both vehicles, all trim levels of the CR-V can tow up to 1,500 pounds when properly equipped. The Jeep Trailhawk, however, can tow up to 2,000 pounds when properly equipped, and would be a better option if you plan to lug around heavier equipment that needs that extra 500 pounds of strength.
Both the Compass and the CR-V also boast impressive capability when it comes to cruising across uneven terrain. The Honda CR-V offers the available Real Time AWD with Intelligent Control System™, while the Jeep Compass offers the Selec-Terrain® Traction Management System when you choose a vehicle with 4-wheel drive (4WD).
The Honda's system works in a variety of settings, mainly on slippery surfaces, steep ascents, or on sharp turns. The system knows which wheels need the most power and torque and applies it when necessary to ensure a smooth journey. All-wheel drive is often more tailored to city and highway drivers, so the Honda CR-V would be better if you're mostly driving there.
The Jeep Compass, on the other hand, allows you more opportunities to explore those off-road trails-and with more specificity. The Selec-Terrain® Traction Management System works somewhat similarly to the Honda system, but this time in a 4-wheel drive fashion. It allows drivers to choose from Snow, Sand, and Mud settings, and on the Trailhawk, there's even a Rock Mode. This greater variety-and the fact that it's a 4-wheel drive system as opposed to an all-wheel-drive one-means that the Compass is better designed for off-road enthusiasts.
Related Post: Jeep Compass Trim Levels
Compass vs CR-V: Performance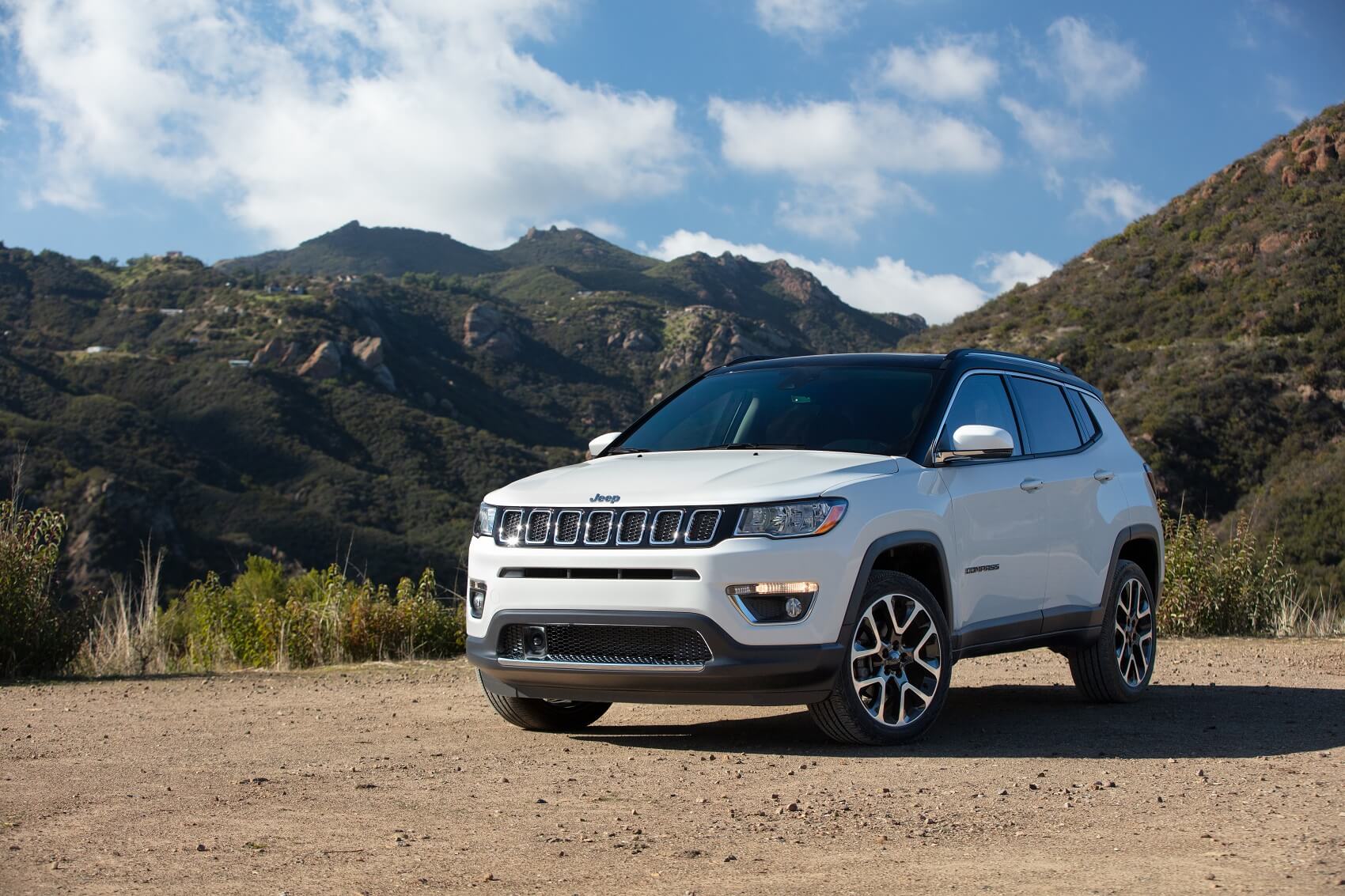 The CR-V does offer slightly more horsepower at 190, versus the Compass at 180. However, the CR-V decreases to 143 horsepower if you opt for a hybrid model, whereas the Compass is consistent in its horsepower across all trims.
The CR-V wins out again with slightly more torque at 179 lb-ft, while the Compass generates 175 lb-ft of torque. However, the Honda hybrids again fall short, with only 129 lb-ft of torque.
In terms of ground clearance, the Honda model offers 7.8 inches or 8.2 inches, depending on if you choose 2-wheel drive or all-wheel drive. The Jeep model is the same, offering 7.8 inches of clearance for the 4x2 system, and 8.2 inches for the 4x4 system. However, you will get slightly more clearance with the Jeep Active Drive Low system, which offers 8.5 inches.
Speaking of the Active Drive Low system, this feature can be found standard on the Compass Trailhawk. With it, you'll get constant 4x4 support from your engine-and if you come across water that's up to 19 inches deep, you'll be able to drive right through it, adding even more variety to the types of terrain this car can already handle.
Related Post: Jeep Compass vs Jeep Cherokee 
Which is Better: Jeep Compass or Honda CR-V?
While the Honda CR-V holds its own great features, the Jeep Compass is likely to top your list if you're into off-roading, or just want to try a vehicle that houses such immense capability.
Whether you're near the Ithaca, Binghamton, or Cortland, NY, areas, contact us at Maguire Chrysler Dodge Jeep Ram FIAT to test drive the 2021 Jeep Compass today!