When you desire a strong, durable truck capable of getting tough towing jobs done on time, turn your attention to the Ram 1500. This truck is powerful when it comes to towing, but also shows a deft touch with its driver-focused interior, safety features, and various amenities.
Ram 1500 lease deals are one great way to explore this truck in Ithaca, Binghamton, and Cortland. With a lease, you'll be able to enjoy everything this truck has to offer, without the strings of buying attached.
This Full-Size Pickup Means Business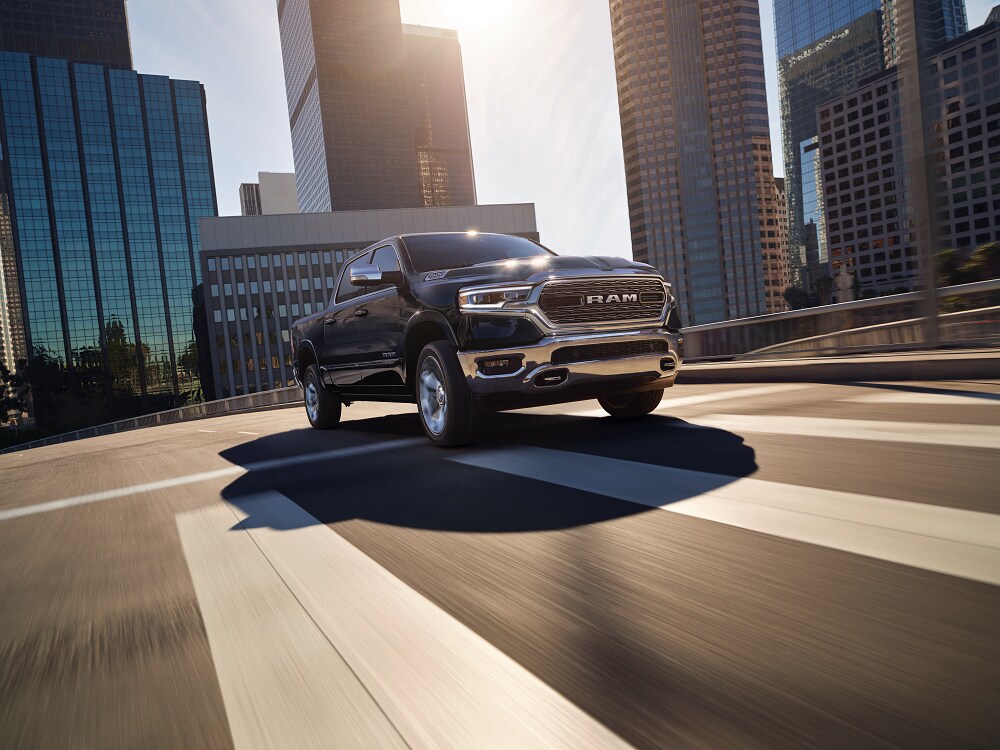 Each Ram 1500 is loaded with different features. With six models to choose from, there are many ways to customize the Ram driving experience. When it's properly equipped, the Ram 1500 can tow up to 12,750 lbs., with a max payload of 2,300 lbs. This gives you the opportunity to bring a large trailer along, or your boat or ATVs for a weekend trip with the family.
Performance-wise, this full-size pickup can be powered by a 305-horsepower V6, though there's a 395-horsepower V8 available. These engines feature eTorque technology designed to maximize efficiency.
Inside the cabin, you'll have access to smartphone capability, and an infotainment system that does its job, informing and entertaining no matter where you're going. Plus, with the comfortable seating setup, adults and kids alike will feel at home inside the Ram 1500.